What makes our store a true, yet updated general store are the second floor boutique and bistro. Our unique upstairs facilities include a children's playroom, perfect for families, as well as a gorgeous patio overlooking the Gatineau River and village.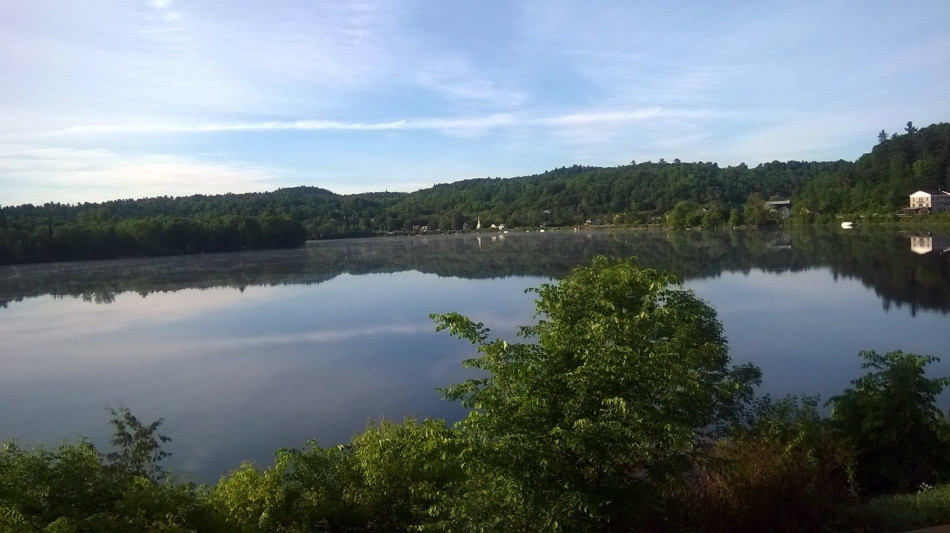 THE BOUTIQUE

Sourcing out unique and one of a kind items, whether it be from local artisans or from abroad is what we strive to find for our cozy boutique! Our ever changing selection of gifts, toys, and household items will keep you coming back time and again!
From several local artisans:
handmade crafts and aprons
greeting cards from several local artists and photographers
books from local authors such as Brian Doyle, Nadine Doolittle, Norma Geggie and more
Felt Art by Nancy Brown of Wakefield
Aprons from Lynn Lacroix of Wakefield
As well as items from:
Giftware by Wilde & Wolf
Spa & Relaxation by Relaxus
Wooden Toys from Melissa and Doug
Retro Toys from Lego
Crafts by Alex
Books from Barefoot
We also offer gift-wrapping and gift cards.
THE VIEW

Life doesn't get much better when you're relaxing near water. From our rooftop patio, our customers can bask in the sunshine and breathe in the refreshing air wafting off the Gatineau River. Our patio is popular with the breakfast crowd who can catch the morning rays, read the paper, and enjoy a hearty, healthy breakfast. Groups of up to 24 can also be accommodated at one end of the patio.